About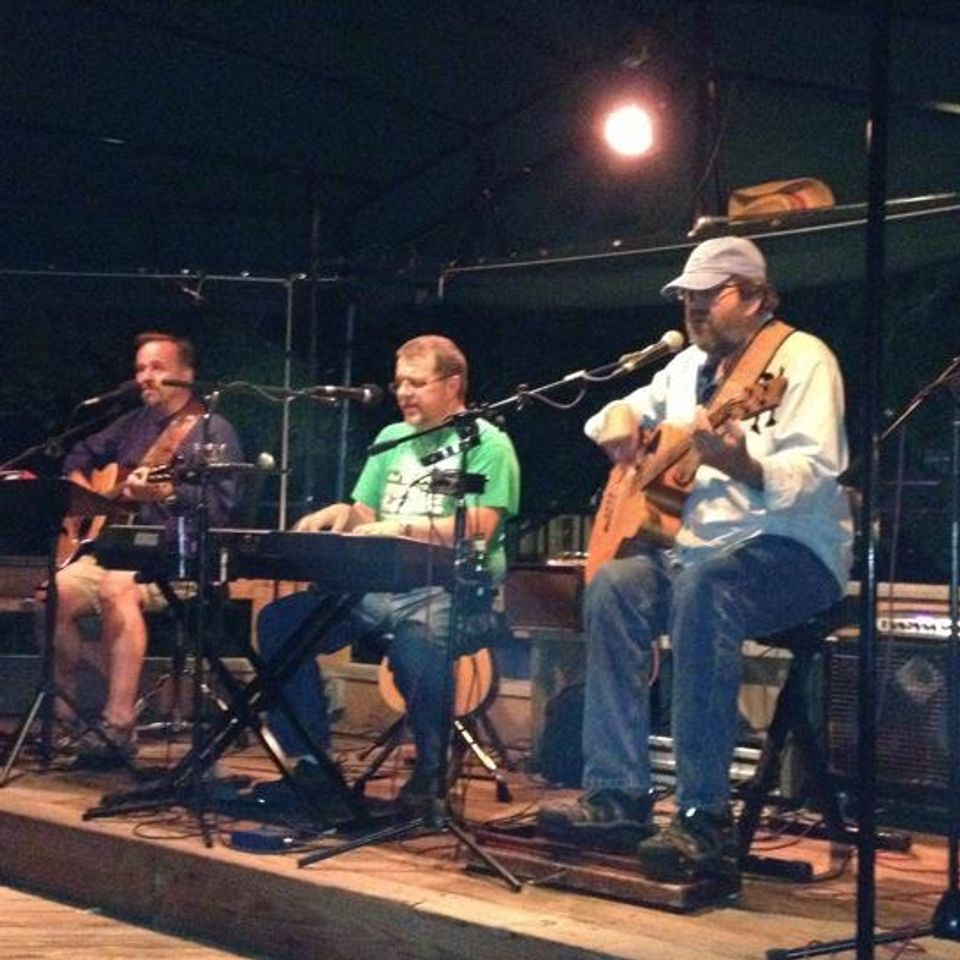 New Third Coast
Background on the band
Patrick Niemisto is from Pelkie near Baraga in Michigan's upper peninsula and is the patriarch of New Third Coast. He is a Northern Michigan University graduate in Marquette. Patrick moved to Leelanau County in the early 1980's, and has been a part of the music scene ever since. Playing a variety of instruments with an assortment of musicians, Patrick has shared the stage with some of music's finest. In addition to being in N3C, he plays with Luunappi, a children's and family music and stories duo with Norm Wheeler, as well as other varied ensembles for special events on a regular basis. Patrick retired from teaching music at Glen Lake Community Schools. He now teaches at Northwestern Michigan College!  He also spends considerable time as proprietor of the Holy Wah! Recording Studio and Brewery in Maple City. Most of the regional musicians find their way into his studio. Patrick plays Bass, Fiddle, Mandolin, Guitar, Percussion, Piano, you name it - he probably plays it. 

John Kumjian's roots are in southeast Michigan. He graduated from Northern Michigan University with a bachelor's degree in Music Education and a Masters Degree in Educational Leadership. John is the retired band director at Glen Lake Community Schools. He now gives lessons privately. Along with his teaching, "Mr.K" (as his students refer to him) is a highly sought after session percussionist/drummer who can frequently be found "filling in" for area ensembles. John spent a number of years touring regionally and nationally with various groups and artists. He plays pretty much everything! On the most recent recording he plays Guitar, Electric Guitar, Drums, Percussion, Bass, Harmonica, Accordian, Piano, and Frighteningly High Vocals. He also is part of The Dune Brothers as well as solo appearances.  

Bryan Poirier is the newest member (since 2005). He grew up in Grand Rapids. Bryan earned his BA in Music focusing on Theory and Composition from Grand Valley State, did some teaching and Grad work in Music at Ohio University, and his MBA from Michigan State. Bryan's "day gig" is as a Certified Financial Planner and owner of 3rd Coast Financial in Traverse City. He worked in a popular area duo with David Cisco for a number of years. Their performances took them as far away as Bermuda. Bryan left for the Detroit area in 1987 taking some time off from music, but returned to Leelanau in 2000. He started up a solo career again before being asked to join N3C in late 2004. He plays Guitar and Keyboards. Bryan is also part of the Jameson Brothers as well as a solo performer.  

All of them share songwriting duties.